Tesla chief Elon Musk is not new to the crypto hackers world. Only last July, his twitter account together with those of many other celebrities were hacked and followers duped into sending bitcoin in a phony giveaway. The chief executive has confirmed that the electric car-maker was targeted by a ransomware hacker who demanded $1 million in bitcoin.
While replying to an article that announced the hacker's arrest, Musk said that it was a serious attack. The attempt was foiled by the Federal Bureau of Investigations (FBI). It was planned by a Russian national according to court documents unsealed last week.
How The attempted Attack On Tesla Happened

FBI agents said that an employee at Tesla's Nevada factory was offered payment to set up and carry out the ransomware attack. This employee was offered $1 million and an upfront payment of 1 bitcoin, worth $11,870. Musk also confirmed that the employee was encouraged to install ransomware on Tesla's computer network.
The attacker approached the employee, a non-US citizen who speaks Russian, on July 16. This Tesla employee, the alleged hacker, along with some colleagues, met socially between August 1 and August 3 in Lake Tahoe. After these meetings, the hacker is claimed to have encouraged the employee to meet him for a 'business' meeting. In this meeting, he proposed his attack plan.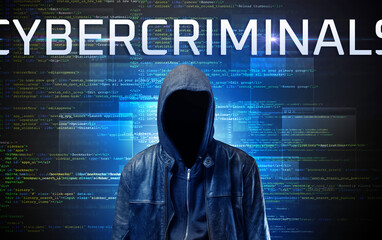 That plan involved the Tesla worker downloading ransomware. The ransomware would then enable a team of hackers to access Tesla's information and hold it for ransom. Nonetheless, this employee declined the offer to carry out the plan, and instead, he decided to alert other Tesla staff.
The senior staff members contacted the FBI who managed to arrest Egor Igorevich Kriuchkov, a 27-year-old Russian man, on August 22 living in Los Angeles.
Kriuchkov was presented to the court and charged last week. He faces up to five years in prison for his role in the scheme if he is found guilty of the offense. Musk was appalled by this 'serious attack' as he expressed his sentiments through the micro-blogging network while responding to a news report that was published by a Tesla-focused site.
Bitcoin Scams On The Rise

Despite its massive growth in mainstream popularity, bitcoin has become a favorite tool for various cybercriminals. Victims are thought to have paid out at least $140 million to ransomware operators in the last six years, according to reports by the FBI.
Ransomware hackers mostly encrypt their victims' files before they demand bitcoin payments. Some prefer other types of cryptocurrencies, for instance, Monero. They ask their targets to pay up before they unlock the encrypted files. Interpol reported in April that cyber attacks have increased significantly during the coronavirus pandemic. Criminals are taking advantage of an increasing number of remote workers.
Tesla is currently flying high boasting a staggering market capitalization of about $465 billion. The company became the biggest carmaker globally by value in July after the value of its shares increased a near six-fold this year. The surge in value has propelled Elon Musk's fortune above $100 billion.
This Palo alto-based firm has an output that is dwarfed by many of its established rivals. For example, General Motors shipped 7.7 million cars in 2019 compared to Tesla's 360,000. But, Tesla plans to use the cash from an August 31 share sale done after the 5-to-1 split to expand production and also set up new factories near Austin, Texas, and Berlin, Germany.
The massive growth of the carmaker might have attracted the hackers who aim to milk something out of Tesla's coffers. Analysts and experts say that cybercrime activities will continue to increase as many people shift their activities online. Thus, everyone should take all the necessary security precautions to ensure that they do not fall victim to criminals.
Source: https://e-cryptonews.com/elom-musk-appalled-by-serious-russian-bitcoin-ransomware-attack-on-tesla/
Prepare For Liftoff: Bitcoin Loses Bear Market Trendline Against Altcoins
Aside from a few rare outliers, over the last several years, owning Bitcoin has been the better investment compared to other cryptocurrencies. Altcoins like Ethereum and others have only recently caught up, and BTC dominance has maintained the lion's share of the crypto market cap.
However, dominance has lost an important trendline dating back four full years to the peak of the last bull market, and it could suggest a major turnaround is about to occur across the crypto market. Could this be the » Read more
" href="https://www.newsbtc.com/dictionary/altcoin/" data-wpel-link="internal">altcoin season crypto investors have been waiting for?
Bitcoin Dominance Loses Crucial » Read more
" href="https://www.newsbtc.com/dictionary/bear/" data-wpel-link="internal">Bear Market Trendline
At peak Bitcoin fever in 2017, interest turned to altcoins that were much cheaper per » Read more
" href="https://www.newsbtc.com/dictionary/coin/" data-wpel-link="internal">coin by comparison as investors searched for the next BTC.
Related Reading | Five Signs That Say Altcoin Season Hasn't Even Started Yet
Those investors ended up learning the hard way that there is no replacement for Bitcoin. Altcoins plunged by as much as 99% in most instances, while Bitcoin wiped out only 84% of its gains by comparison. Both scenarios are now far in the rear view, and since then Bitcoin has a commanding lead.
BTC dominance has lost an important monthly trendline dating back to the top of the last bull market | CRYPTOCAP-BTC.D on TradingView.com
At the height of that fever, dominance reached as low as 35%, but has since remained around or above 63%. That key level was lost at the same time a pivotal trendline was, and now there could be no over-performance in Bitcoin for the next year or more.
The trendline in question dates back four years to the bull market peak, and has kept dominance supported ever since.
Altcoins Are Ready To Explode If Dominance Dives Further
Bitcoin dominance holds the key to unlocking the true potential of any » Read more
" href="https://www.newsbtc.com/dictionary/altcoin/" data-wpel-link="internal">altcoin season, which thus far the leading cryptocurrency by market cap has kept locked away for many years now.
A zoomed in view shows how many times BTC dominance tried to reclaim the line | CRYPTOCAP-BTC.D on TradingView.com
Losing the previous long term trendline resulted in some short term consolidation followed by a large move lower. A bearish retest of 70% BTC dominance failed, sending the important crypto market metric falling back lower to the second ascending trendline.
Related Reading | Altcoin Season Is Here: "Buy Crypto" Surpases Bitcoin Searches On Google
With the 63% level now lost also, BTC dominance should gravitate toward the mid-50% range, allowing altcoins to soar compared to Bitcoin for an extended period of time.
Altcoins could also theoretically hold up better in a wider correction, but that scenario is unlikely as the riskier assets typically are more volatile and react more sensitively to greater crypto market selloffs.
Featured image from Deposit Photos, Charts from TradingView.com
Checkout PrimeXBT
Trade with the Official CFD Partners of AC Milan
The Easiest Way to Way To Trade Crypto.
Source: https://www.newsbtc.com/analysis/btc/bitcoin-dominance-trendline-altcoins/
John McAfee faces more charges connected to money laundering and wire fraud
According to the United States Department of Justice, Manhattan Federal Court today charged John McAfee and his team's executive adviser Jimmy Gale Watson Jr for fraud and money laundering conspiracy crimes.
McAfee has been charged with securities fraud, touting, and wire fraud among other offenses stemming from the fraudulent promotion of crypto that federal law recognized as securities.
On 6 October last year, United States watchdog, Securities Exchange Commissions (SEC) charged the founder of the McAfee antivirus software firm for allegedly making over $23 million in the process of shilling seven initial coin offerings. Jimmy Gale Watson Jr. was also charged for violating Securities' law in real-time on Twitter for shilling the ICOs along with McAfee.
The ICOs reportedly raised $41 million in the process with half of those proceeds pocketed by McAfee.
Manhattan US Attorney Audrey Strauss alleged that the duo exploited social media and "enthusiasm" among investors in the "emerging crypto market" to make millions through "lies and deception." She further claimed:
…[McAfee and Watson] allegedly used McAfee's Twitter account to publish messages to hundreds of thousands of his Twitter followers touting various cryptocurrencies through false and misleading statements to conceal their true, self-interested motives.
The investors of these ICOs allegedly concealed the fact that they were compensating McAfee and his team for their promotional tweets through funds raised from public ICO investors.
While McAfee is currently detained in Spain on separate criminal charges filed by the DoJ's Tax Division. Watson was arrested on 4 March in Texas and will be presented before a federal magistrate judge in the Northern District of Texas, today.
Checkout PrimeXBT
Trade with the Official CFD Partners of AC Milan
Source: https://ambcrypto.com/john-mcafee-faces-more-charges-connected-to-money-laundering-and-wire-fraud
PAID Network exploiter nets $3 million in infinite mint attack
Paid Network, a DeFi platform aimed at real-world businesses, has been exploited today in an "infinite mint" attack that has sent PAID token prices plunging upwards of 85%.
While the exploit netted nearly $180 million in PAID tokens at the time of the attack — what would have comfortably been the largest exploit of a DeFi protocol — the hacker's payday will end up being far less. One observer noted that the attacker's wallet only converted some of their tokens to wrapped ether, leaving the rest in rapidly-devaluing PAID tokens:
Summary of $PAID incident:

Total PAID swapped to WETH: 2079.603371141493
= $3,104,887.33

Total PAID left in account: 594,717,455.71
= $24,313,147

Total amount in attacker account = $27,418,034.33

Stay Safe. pic.twitter.com/Lz93qGKAq0

— vasa (@vasa_develop) March 5, 2021
The attacker's wallet still has over 57 million PAID tokens worth $37 million.
The exploit is conceptually similar to an attack on insurance protocol Cover that took place in late December last year. In that instance, the team took a "snapshot" of holders prior to the attack and issued a new token, returning the supply of the token to pre-exploit levels.
The team confirmed on Twitter that they are currently planning for a snapshot and restoration:
We are investigating the issue. We pulled liquidity, are creating a new smart contract, & will be restoring everyone's original balances to before the hack.

Those with staked, Lpool & UniFarm $PAID will have their tokens be sent to them manually.

We will share more updates soon

— PAID NETWORK (@paid_network) March 5, 2021
However, token holders anxious for a resolution may be out of luck. Some in the community are speculating that the attack on PAID wasn't an exploit at all, but instead a "rugpull" — a colloquial term for an insider designing contracts to specifically make them exploitable and swiping user funds.
Nick Chong of Parafi Capital noted on Twitter that Paid's deployer contract, an externally controlled account, transferred ownership of the deployer to the attacker shortly before the mint, indicating that a member of the team either rugpulled, or errantly allowed the attack to take place with a security lapse:
Paid Network's deployer, an EOA, transferred ownership of a contract to the attacker 30 mins before the minthttps://t.co/h14GdV4fCf

— Nick Chong (@n2ckchong) March 5, 2021
Additionally, a DeFi risk analysis account @WARONRUGS warned of exactly this exploit in late January, noting that the contract owner can mint PAID tokens at any time:
❌ Scam Advisory #86- PAID Network $PAID (0x8c8687fC965593DFb2F0b4EAeFD55E9D8df348df)

Reason: The owner can mint tokens and did mint tokens to fresh wallets who never bought the presale. Contract is behind a proxy.

Likeliness of losing all funds: Very High

DYOR. #WARONRUGS❌ pic.twitter.com/YQunjpWuxY

— #WARONRUGS❌ (@WARONRUGS) January 25, 2021
An on-chain note sent to the attacker has ominously warned that "the LAPD will be in contact with Kyle Chasse very shortly." Kyle Chasse is the CEO of Paid Network.
Paid Network did not respond to a request for comment by the time of publication.
Checkout PrimeXBT
Trade with the Official CFD Partners of AC Milan
The Easiest Way to Way To Trade Crypto.
Source: https://cointelegraph.com/news/paid-network-exploiter-nets-3-million-in-infinite-mint-attack