Tesla chief Elon Musk is not new to the crypto hackers world. Only last July, his twitter account together with those of many other celebrities were hacked and followers duped into sending bitcoin in a phony giveaway. The chief executive has confirmed that the electric car-maker was targeted by a ransomware hacker who demanded $1 million in bitcoin.
While replying to an article that announced the hacker's arrest, Musk said that it was a serious attack. The attempt was foiled by the Federal Bureau of Investigations (FBI). It was planned by a Russian national according to court documents unsealed last week.
How The attempted Attack On Tesla Happened

FBI agents said that an employee at Tesla's Nevada factory was offered payment to set up and carry out the ransomware attack. This employee was offered $1 million and an upfront payment of 1 bitcoin, worth $11,870. Musk also confirmed that the employee was encouraged to install ransomware on Tesla's computer network.
The attacker approached the employee, a non-US citizen who speaks Russian, on July 16. This Tesla employee, the alleged hacker, along with some colleagues, met socially between August 1 and August 3 in Lake Tahoe. After these meetings, the hacker is claimed to have encouraged the employee to meet him for a 'business' meeting. In this meeting, he proposed his attack plan.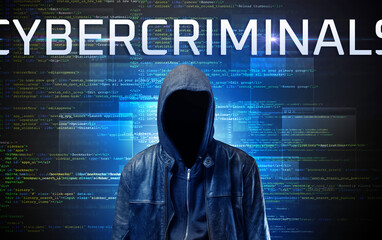 That plan involved the Tesla worker downloading ransomware. The ransomware would then enable a team of hackers to access Tesla's information and hold it for ransom. Nonetheless, this employee declined the offer to carry out the plan, and instead, he decided to alert other Tesla staff.
The senior staff members contacted the FBI who managed to arrest Egor Igorevich Kriuchkov, a 27-year-old Russian man, on August 22 living in Los Angeles.
Kriuchkov was presented to the court and charged last week. He faces up to five years in prison for his role in the scheme if he is found guilty of the offense. Musk was appalled by this 'serious attack' as he expressed his sentiments through the micro-blogging network while responding to a news report that was published by a Tesla-focused site.
Bitcoin Scams On The Rise

Despite its massive growth in mainstream popularity, bitcoin has become a favorite tool for various cybercriminals. Victims are thought to have paid out at least $140 million to ransomware operators in the last six years, according to reports by the FBI.
Ransomware hackers mostly encrypt their victims' files before they demand bitcoin payments. Some prefer other types of cryptocurrencies, for instance, Monero. They ask their targets to pay up before they unlock the encrypted files. Interpol reported in April that cyber attacks have increased significantly during the coronavirus pandemic. Criminals are taking advantage of an increasing number of remote workers.
Tesla is currently flying high boasting a staggering market capitalization of about $465 billion. The company became the biggest carmaker globally by value in July after the value of its shares increased a near six-fold this year. The surge in value has propelled Elon Musk's fortune above $100 billion.
This Palo alto-based firm has an output that is dwarfed by many of its established rivals. For example, General Motors shipped 7.7 million cars in 2019 compared to Tesla's 360,000. But, Tesla plans to use the cash from an August 31 share sale done after the 5-to-1 split to expand production and also set up new factories near Austin, Texas, and Berlin, Germany.
The massive growth of the carmaker might have attracted the hackers who aim to milk something out of Tesla's coffers. Analysts and experts say that cybercrime activities will continue to increase as many people shift their activities online. Thus, everyone should take all the necessary security precautions to ensure that they do not fall victim to criminals.
Source: https://e-cryptonews.com/elom-musk-appalled-by-serious-russian-bitcoin-ransomware-attack-on-tesla/
Ethereum Co-Founder Anthony Di Iorio Bets Big on the Future of Cardano and Polkadot
Anthony Di Iorio, a Canadian entrepreneur and the co-founder of leading smart contract platform Ethereum, said that he believes in the potential of Cardano (ADA) and Polkadot (DOT).
In an interview with crypto proponent Anthony Pompliano, Di Iorio, who is also the CEO and founder of Canadian blockchain startup Decentral and crypto wallet Jaxx, revealed that he has a diversified investment portfolio featuring several top projects, including Cardano and Polkadot.
A Big Fan of Cardano and Polkadot
He said:
"Now I've kind of fallen back to just simplicity. I'm in a number of different projects, but the majority of my stuff is in the top projects. I'm a big fan of Polkadot, I'm a big fan of Cardano."
Di Iorio went on to narrate why he was so sure of the future of these two projects. He had joined the Ethereum development team earlier in 2012 when he met Vitalik Buterin at a Bitcoin conference.
He has formed strong relationships with other co-founders of Ethereum, including Vitalik Buterin, Cardano's founder Charles Hoskinson, and Polkadot's current CEO Gavin Wood.
Di Iorio admitted that while he worked with these men, he knew that they were goal-oriented and would help push these projects further.
He continued:
"Big fan of Charles, let's say that. You know, taking some different approaches in the way that they're doing things, much more on the academic side of what he's done and bringing stuff forward. Real big fan of Gavin Wood… Knowing those guys from the days back at Ethereum – and knowing their drive and knowing their competitiveness and their smarts – I was able to see those projects for the last few years and know that they were gonna get to where they've gotten up to."
Not Getting Lost in DeFi
Despite all the recent hype about DeFi, Di lorio pointed out that he is keeping his investments simple and investing in larger projects.
"Most of my stuff is in the top few things, Ether, Bitcoin, Cardano, Polkadot. I like Cosmos as well. And there's a few others, but I'm not getting lost in all the DeFi stuff. I just think there's not enough time, not enough energy. It's a full-time gig to be running a lot of that stuff and keeping on top of stuff, so I've simplified my life quite a bit over the past few years."
Featured image courtesy of Business Insider
SPECIAL OFFER (Sponsored)
Binance Futures 50 USDT FREE Voucher: Use this link to register & get 10% off fees and 50 USDT when trading 500 USDT (limited offer).
PrimeXBT Special Offer: Use this link to register & enter POTATO50 code to get 50% free bonus on any deposit up to 1 BTC.
---
Coinsmart. Beste Bitcoin-Börse in Europa
Source: https://cryptopotato.com/ethereum-co-founder-anthony-di-iorio-bets-big-on-the-future-of-cardano-and-polkadot/
What you should know if your bank is exposed to Bitcoin
On one hand, El Salvador recently became the first nation to officially declare Bitcoin as its legal tender, and on the other, several nations have recently opined that their indigenous banks face a 'threat' from the world's largest crypto-asset. Nevertheless, the rise in the adoption of cryptocurrencies has been accompanied by regulators taking the fast-growing market seriously.
Banks will now face "the toughest" capital requirements for their holdings in Bitcoin and other crypto-assets under global regulators' plans to brush off the insecurity offered by the "volatile" crypto-market.
Using money laundering, reputational challenges, and massive price swings as the base of their proposal, the Basel Committee on Banking and Supervision is in the news after it explicitly stated that the banking industry faced "increased risks" and "financial stability concerns" from crypto-assets.
Accordingly, they have now placed Bitcoin in the "highest risk" category. The aforementioned committee comprises a host of nations and global institutions as its members.
The Basel Committee isn't alone, however, with a Bank of International Settlements exec recently commenting that El Salvador's Bitcoin policy is an "interesting experiment."
*BITCOIN PUT IN HIGHEST RISK CATEGORY IN BANK CAPITAL PROPOSAL

— *Walter Bloomberg (@DeItaone) June 10, 2021
What's more, the panel proposed a 1250% risk weight be applied to a bank's exposure to Bitcoin and certain other cryptocurrencies. Bloomberg's estimates highlighted,
"In practice that means a bank may need to hold a dollar in capital for each dollar worth of Bitcoin, based on an 8% minimum capital requirement."
However, stablecoins and other tokens tied to real-world assets are set for lower capital requirements. The report further highlighted,
"The capital will be sufficient to absorb a full write-off of the crypto asset exposures without exposing depositors and other senior creditors of the banks to a loss."
The proposal did not specify any specific timeline, and hence, the implementation of these rules can take a couple of years. The proposal is, however, open to public comment before it comes into effect. It should also be noted that the committee said that the initial policies were "likely to change" several times as the market "evolves."
Even though banks like HSBC have been cautious about stepping into crypto-trading, a few big names, like Standard Chartered Plc have announced their entry into the space.
As for Bitcoin, it fell by over 3.7% in the last 24 hours to trade at $35,418 at press time.
Source: https://ambcrypto.com/what-you-should-know-if-your-bank-is-exposed-to-bitcoin/
Why Amp is the Best Altcoin You've Never Heard Of
Crypto Summer Pt. 2
I work with a crypto wizard.
Yesterday the wizard gave me a piece of advice: "Hey man, your fly is down." After that, he told me to look into Amp, otherwise known as Crypto-Square.
Amp is the brainchild of Flexa and ConsenSys and aims to make real-world crypto transactions instant and verifiable.
Through this ERC-20 token, retailers can accept Bitcoin, Litecoin or Ethereum without having to wait 10 minutes or more for the network. Today Nordstrom, Lowes, Baskin Robbins, GameStop, Ulta Beauty, Office Depot, AMC Theaters, and Petco are just some of the stores that support Amp.
That's right, you can go to these retailers and use Flexa's SPEDN app (pronounced spend) to easily buy things with Bitcoin or other cryptocurrencies.
Mind-blown.
And if that wasn't enough, Coinbase just listed Amp yesterday. Coinbase-approved altcoins often skyrocket in price as 56 million users are nothing to scoff at.
Here's everything else you should know about this project.
There's only one thing that Flexa and ConsenSys created Amp to do: Act as collateral. Amp guarantees that real-world transactions go through instantaneously due to collateralization.
Flexa, the company that created Amp, is the puppet master attempting to make cryptocurrency the new global financial system. They initially launched a Flexa token years ago, but ditched it for Amp and a close partnership with ConsenSys.
"The new Amp token demonstrates Flexa's unrelenting commitment to DeFi and to building new technologies that will democratize access to payments for people all over the world," Tyler Spalding, CEO of Flexa wrote in a blogpost.
Flexa eventually wants to use Amp to guarantee home purchases, loan distributions, and fiat exchanges.
Can you guess it? Go ahead — on three…
ONE, staking!
Oh, sorry I got excited.
Staking on Amp is just like providing to a liquidity pool on Uniswap or any other DeFi protocol. I just imagine a giant Uncle Sam poster pointing at you saying "we need your tokens."
This is another reason why Amp works. It follows the old Army adage "K.I.S.S." or Keep it Simple Stupid. In the past few months, Amp is one of the only altcoins I feel like I can explain to my mother. That's a good thing.
If you want to add to the Amp collateral pool you can stake on Gemini or on the SPEDN app to earn around 5.5% interest on your Amp tokens.
Three words should make you very bullish about an altcoin: 'Real-World Use'
Many altcoins over-engineer their projects to death and bog their white papers down with technical mumbo jumbo to make you think their team is smarter than you. Amp is not one of these projects. It keeps it simple, stupid.
Moreover, Amp is the leading technology making it possible for retailers to exchange cryptocurrencies. It's so ahead of the pack that dozens of businesses are already using it.
It's a no-brainer 10x, in my opinion.
Amp is trading at $0.06 at the time of publishing with a market cap of $2.59B (for reference the market cap of Ethereum is $276 B)
Source: https://medium.com/yardcouch-com/why-amp-is-the-best-altcoin-youve-never-heard-of-5644e0459cce?source=rss——-8—————–cryptocurrency